The Department of Defense Human Factors Engineering Technical Advisory Group (DoD HFE TAG) is composed of technical representatives from the Department of Defense (DoD), National Aeronautical and Space Administration (NASA), Federal Aviation Administration (FAA), Department of Homeland Security (DHS) and the Department of Veterans Affairs (VA) with research and development responsibility in human factors and related disciplines. There is no limitation on the number of uniform or civilian representatives from the above governmental entities. Representatives from organizations and activities with allied interests and technical experts in special topical areas are also invited to attend specific meetings.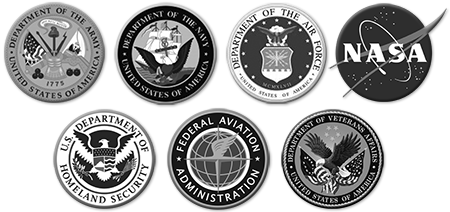 Also participating in the HFE TAG are official representatives of technical societies or industry associations with a stated interest in human factors. These representatives must be credentialed by the HFE TAG before attending. Refer to the Technical Society/Industry (TS/I) section of the SubTAG page for more information.
TAG meetings are not open to the general public. In addition to Government employees, Government contractors, employees of private industry and academia may attend meetings if they are credentialed members of TS/I or have an invitation to attend a specific meeting from a current TAG member. The invitation must be submitted to the TAG Chair for approval at the time of registration.
A listing of all the SubTAGs with their charter descriptions and mission statements. Explore the many areas with which HFE TAG is involved...
The primary product of the HFE TAG has been its role in technical information exchange and coordination of HFE research across DoD laboratories and other government agencies. In addition The TAG has developed and produced the following...
2020 Meeting
"Tag 74 May 2020"
74th DoD HFE Technical Advisory Group
at the Naval Surface Warfare Center (NSWC), Port Hueneme Division (PHD), California – (Hueneme is pronounced hueh-nee-mee.)
Theme: "Resilience 2020: Are we ready?"