Joint Reserve Directorate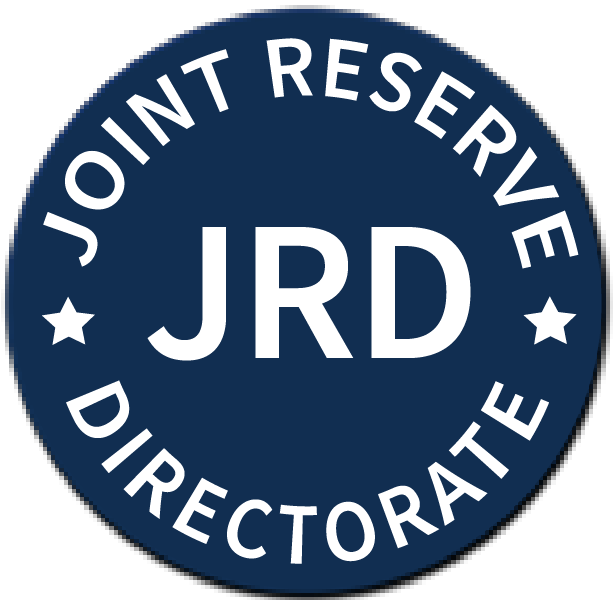 Joint Reserve Directorate (JRD)
Since 2006, the Joint Reserve Directorate (JRD) has enhanced OSD operations and decision-making by providing Research and Engineering leaders with expertise not traditionally available to the DoD.
Our Mission is to provide timely, relevant, impactful information to USD(R&E) leaders to ensure awareness of emerging and innovative concepts, technologies, strategies, and practices important to USD(R&E) priorities.
With the vision to be an indispensable provider of insights critical to guaranteeing our nation's technological edge.
Colonel Matthew C. Dixon is the Director of the Joint Reserve Directorate in the Office of the Secretary of Defense. As a member of the USAF Reserves, he and his team provide technical subject matter expertise to the Office of the Under Secretary of Defense for Research and Engineering.
Colonel Dixon was commissioned through Officer Training School in 1996. He graduated from Wheaton College with a degree in mathematics and has since earned a master's degree in statistics as well as a master's degree and a PhD in Policy Analysis from the Rand Graduate School. Throughout his career he has had a variety of both active duty and reserve positions including duties of program manager, general's staff, researcher, chief analyst, US Air Force Academy instructor, and technical director. He published five papers on economic policy of aircraft maintenance.
Colonel Robert Enrico is Deputy Director, Joint Reserve Directorate in the Office of the Under Secretary of Defense for Research and Engineering, Pentagon, Washington, DC. Previous to this assignment, he was the Deputy Chief for the C4 Services Division, supporting INDOPACOM Headquarters in Camp Smith, Hawaii.
Col Enrico is a native of Washington, DC and is currently residing in the Los Angeles, CA area. He graduated from Penn State University in May 1998 with a Bachelor of Science degree in Computer Engineering, and received his commission through the Reserve Officer Training Corps. Upon graduation, he was assigned to the 66th Communications Squadron on Hanscom AFB, Massachusetts. He served several positions with the squadron before moving to the Electronic Systems Center on Hanscom AFB as the Chief of Fielding and Support for the C2IPS Program Office.