The primary product of the HFE TAG has been its role in technical information exchange and coordination of HFE research across DoD laboratories and other government agencies. In addition The TAG has developed and produced the following below.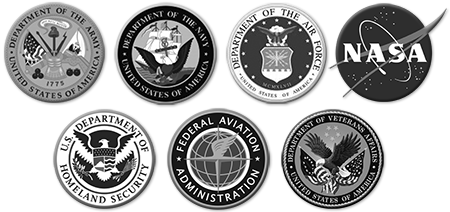 DoD HFE Technical Advisory Group
Are you looking for the presentations from previous HFE TAG events? Presentations approved for public dissemination will be clickable on the HFE TAG Products page.
Dates: May 08-12, 2023
Logistics
Continue to check this website and social media (@DoDHFETAG) for updates.
Theme:
Studying human and system error has helped us learn about capability but also can lead to a mindset of the human as a shortcoming and encourage a focus on systems failure instead of success, offering a limited and likely non-representative data set. For TAG #75, we ask how the HFE community can promote the view of humans as assets rather than liabilities, enabling the system to build resilience and increasing successful outcomes. The focus is on humans as the strength in the system.
2023 DoD HFE TAG 75 Schedule
Monday, 8 May 2023
0800-1530 Training: Model-Based Systems Engineering (MBSE)
0900-1200 Training: SAE 6906 Standard Practice for Human Systems Integration
1300-1530 Training: Warrior Toughness
1530-1630 TAG Operating Board Meeting
Tuesday, 9 May 2023
0830-1200 Opening Session with Plenary Panel and Keynote
1230-1300 TAG New Member Orientation
1300-1530 Human Performance Measurement SubTAG and Personnel SubTAG (Combined)
1300-1530 Cybersecurity SubTAG and HSI Retrospective
1300-1600 Modeling & Simulation SubTAG
1500-1700 SAE G45 Committee
1530-1700 Panel: Mapping Experiment-Level Metrics to Mission-Level Metrics
1900 Social Event
Wednesday, 10 May 2023
0800-0900 Plenary Talk
0900-1200 HFE/HSI SubTAG
0900-1100 Controls & Displays SubTAG
0900-1000 Technical Society/Industry SubTAG
1100-1130 Sustained Operations SubTAG
1300-1500 Design: Tools & Techniques SubTAG
1300-1500 Safety, Survivability, & Health Hazards SubTAG
1400-1600 Training SubTAG
1500-1600 Model-Based Systems Engineering SIG
1600-1700 Caucuses
1800 Social Event
Thursday, 11 May 2023
0800-0900 Plenary Talk
0900-1130 Healthcare Human Factors SubTAG
0900-1030 Cognitive Readiness SubTAG
1030-1130 Standardization SubTAG
1230-1600 Dahlgren Tours
Friday, 12 May 2023
0800-1000 Mixed Reality SubTAG
0800-0900 Extreme Environments SubTAG
1000-1100 TAG Operating Board Meeting
Meeting Approval
On January 16, 2020, the Acting Director of Defense Research and Engineering for Research and Technology approved the 74th DoD HFE TAG meeting and subsequently on July 10, 2020, designated the DoD HFE TAG as a recurring DoD-hosted conference.
For more information, contact us.
VTAG (DoD HFE Virtual TAG June 2021)
VTAG (DoD HFE Virtual TAG November 2020)
Human Factors Standardization Documents
Directory of Design Support Methods
Human Engineering Design Data Digest
Human Systems Integration Program Plan
Index of Government Standards
Index of Non-Government Standards